FAQ
What is a Chiropractic Neurologist ?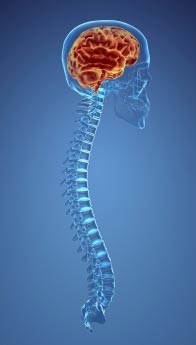 As in medicine and dentistry, there are specialists within the Chiropractic profession. The Chiropractic Neurologist chooses to focus his/her practice on neurologically based problems. Typically, a Doctor of Chiropractic who specializes in neurology serves in the same consulting manner as a medical neurologist — with the use of drugs or surgery.
Chiropractic Neurologists have tremendous success in treating a variety of conditions using safe, natural therapies. They can also serve as counsel when there is a diagnostic dilemma or question of the appropriateness of care.
Read more about What is a Chiropractic Neurologist…
Will I have to leave my current doctor to see a Chiropractic Neurologist?
Chiropractic Neurologists often serve as consultants to medical doctors and other chiropractors. Medical neurologists may refer to a Chiropractic Neurologist when the diagnostics are inconclusive and/or the latest medications are not producing the desired relief. After consulting with the patient, the Chiropractic Neurologist may make specific recommendation to the referring medical doctor regarding therapy or treatment for the patient.
Read more about Chiropractic Neurology Consultations…
Isn't Chiropractic treatment typically a last resort?
The attitude towards Chiropractic is changing. The integration of Chiropractic and the medical profession is motivated by the sincere interest in providing the best care possible for the patient involved. The mutual goal of health care providers is to render the most appropriate and effective care possible to the patient. This has been the basis for many collaborative efforts and dialogue between medical doctors and Chiropractic Neurologists.
Does insurance cover chiropractic care?
Many group health insurance plans have chiropractic benefits. Our office accepts most PPO insurance plans for chiropractic services. If you have an HMO plan, you may need a referral from your Primary Physician before commencing chiropractic treatment. If your condition developed as the result of your employment or you sustained injuries from a car accident, you may be entitled to medical benefits that can include chiropractic treatment.
Our billing department will be happy to assist you with any questions you may have. Read more about insurance coverage and chiropractic treatment…
FAQ – Chiropractic Neurology