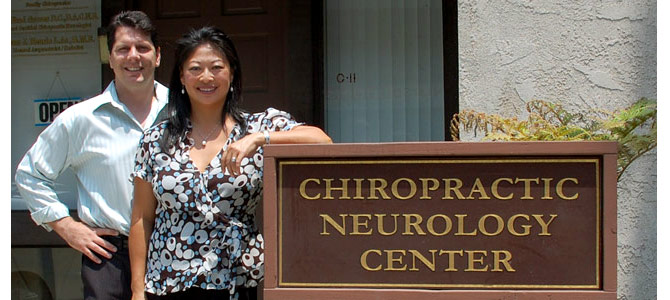 A Long Beach Chiropractor…
Together, Chiropractic Neurology Center's Dr. Shad Groves, DC, DACNB, QME and Dr. Karin Kim, DC have treated almost 4000 patients in their Bixby Knolls office on Long Beach Boulevard.
Dr. Groves is highly regarded in the field of Chiropractic Neurology and is often invited to lecture around the United States as well as internationally. Continue reading »
How Can a Chiropractor Help?
Chiropractic Neurology is a specialized form of chiropractic care that uses non-invasive methods to relieve the painful symptoms of health conditions including low back pain, sciatica, migraines and chronic headaches.
A chiropractic neurologist can also help with movement disorders, post-stroke rehabilitation, and nerve syndromes. Continue reading »
Why a Chiropractic Neurologist
Chiropractors Dr. Kim and Dr. Groves have formed a partnership to bring quality individualized care the Southern California area.
As Chiropractic Neurologists, they understand the mind-body connection better than most doctors. Using holistic methods, their goal is to heal patients and help them understand their body so they can achieve optimal, pain-free living. Continue reading »